Music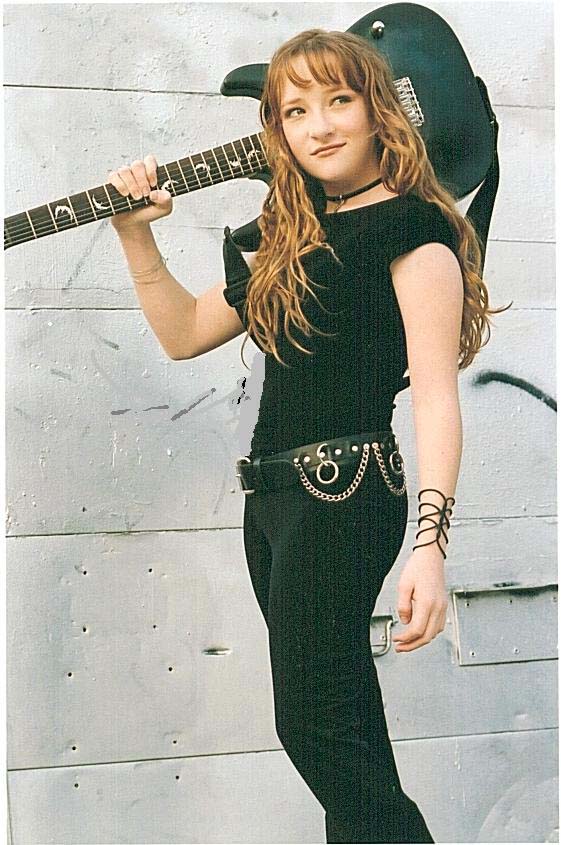 Scarlett has been singing professionally and taking singing lessons for several years. Her vocal credentials include singing for the soundtracks of the movies "Happy, Texas" and "Geppetto." In 1998, she lent her golden voice to the musical "Ruthless!" at an LA area theatre in which she starred as Tina Denmark. At the age of ten, Scarlett participated in the all-girl pop group "Spiral." Now, Scarlett plays the drums and electric guitar and performs her rock-style music at local venues around the Los Angeles area. She hopes to put out a CD sometime in the near future.
News on Scarlett's musical career:
3/18/04: Scarlett recently recorded a new version of the song "Popular Girl" for the updated soundtrack of the popular 80's movie "Teen Witch." We'll keep you posted with details of the soundtrack's availability!
During hiatus from REBA this spring, Scarlett plans to devote much time to her music and will continue to work on putting together an album. No news yet on whether she has a recording contract or when the possible release of her album may be.
Upcoming singing performances:
Currently none
Pictures of Scarlett's singing performances:
Grand Slam 2001 Cabaret Young Actors' Luncheon and Awards Program The Knitting Factory 1 - 2 - 3